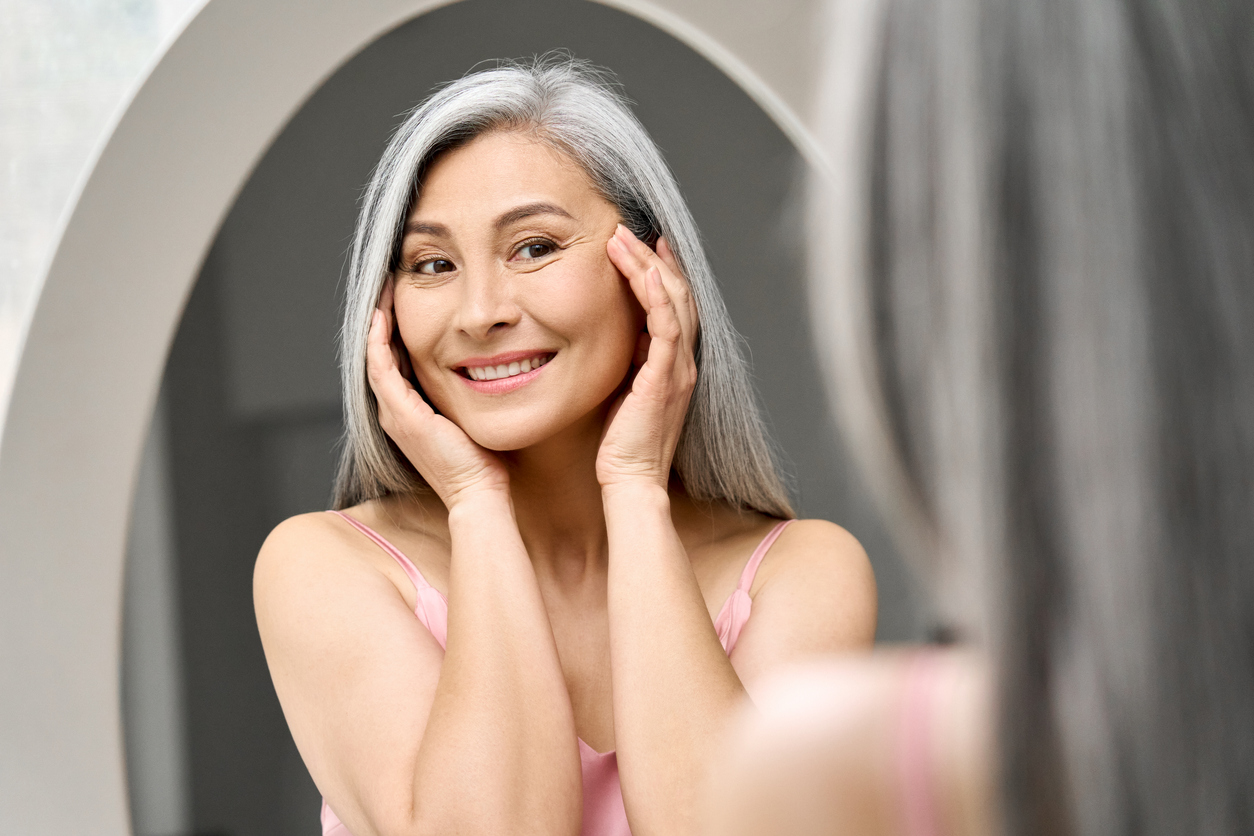 If you've decided to have a facelift, you're likely wondering what the recovery period is going to be like and how to make your results last for as long as possible. We put together some tips for recovery and aftercare to help you have the best experience and lasting results possible.
Recovery tips after your facelift
We will work with you after your facelift and provide detailed instructions to help you during your recovery process. The following are some recovery tips to think with before your surgery so that you can prepare and feel confident going into your procedure:
● Rest and recuperate. Take the time to rest. Sleep is one of the most crucial parts of the healing process. Take care not to exert yourself or do anything that might wear you out, draining your body of the energy it needs to heal after your surgery.
● Use a cool pack to minimize swelling. Apply a cool pack over your face for 15 minutes on, then 15 minutes off. Continue to do this consistently to keep your swelling at a minimum.
● Keep your head elevated while you sleep. Use pillows or sleep in a recliner to ensure your head is elevated during sleep. Sleep on your back to help protect your face as it heals.
● Don't exercise. For at least a week, don't exercise at all. Gentle walks are okay, but it's important not to do any more than that during the initial healing process.
● Take a period of time off from work. Arrange for 1-2 weeks off of work to ensure you can get the rest and recuperation period you need, which will help speed up recovery time.
● Protect yourself from injury: Avoid any activities where a nose injury is possible is critical. In
some cases, an injury can set your healing back for weeks. Keep your nose protected while it
heals by staying away from any possible event or activity that could possibly expose it to harm.
● Stay hydrated. Drink plenty of water to remain hydrated. About eight glasses of water a day or more will ensure you're well hydrated, which helps aid the healing process.
● Eat a healthy diet. As you recover, eating the right foods will help you to heal and minimize swelling. The best foods to eat during your recovery are lean proteins, dark, leafy greens, colorful vegetables, and supplements. However, do avoid any blood-thinning vitamins or supplements, such as vitamin E or Evening Primrose Oil.
● Keep your appointments: Attending all appointments with your doctor is an important way to
ensure your healing is going well.
Don't stress. Try not to worry as you heal. There will be swelling, bruising, and other changes as you heal. This is a completely normal part of the recovery process. Relax and let yourself heal. You'll notice results as the swelling and bruising fade over the following weeks.
How do you make your results last?
After your recovery period, in order to make your results last for as long as possible, we advise the following tips.
Follow a consistent skincare routine. After a facelift, routine skin care must be a priority. A great skincare routine ensures your skin is moisturized, exfoliated, and properly nourished. To keep your skin looking as youthful as possible for as long as possible, your skincare routine should be consistent and include key ingredients, such as retinol, vitamin C, and others.
Do not smoke. Smoking leaves the skin looking dull, tired, and older. Smoking cigarettes is a leading cause of skin aging. If you smoke after your facelift, the risk of complications is increased and can even cause problems when it comes to healing incisions.
Protect your skin from the sun. Protect your skin from ultraviolet rays, which can accelerate the aging process. Dark spots, wrinkles, and loose skin are caused by too much time in the sun. Wear sunscreen with at least 30 SPF. This protects your skin and prolongs your facelift results.
Continue to eat a healthy diet. After your recovery period, continue to eat a healthy diet that includes lots of fruit and vegetables, healthy fats and oils, and lean proteins like chicken or fish.
Reduce or eliminate your alcohol intake. Keep your facelift results lasting as long as possible by drinking less alcohol or eliminating it entirely. Alcohol dehydrates you and has quite a negative effect on your skin.
Maintain a healthy weight. A steady weight can keep your facelift results lasting for longer, but losing or gaining significant weight can cause your skin to stretch or sag, resulting in an older appearance.
Why choose Richmond Plastic Surgery?
At Richmond Plastic Surgery, our board-certified plastic surgeons are highly experienced, providing an outstanding level of care and beautiful results. You will always be our first priority and be taken care of until you are fully recovered and satisfied with your ultimate results.
Our inviting, high-end practice centers around achieving comfort and results for our patients. Experience the difference for yourself–call today for a consultation.