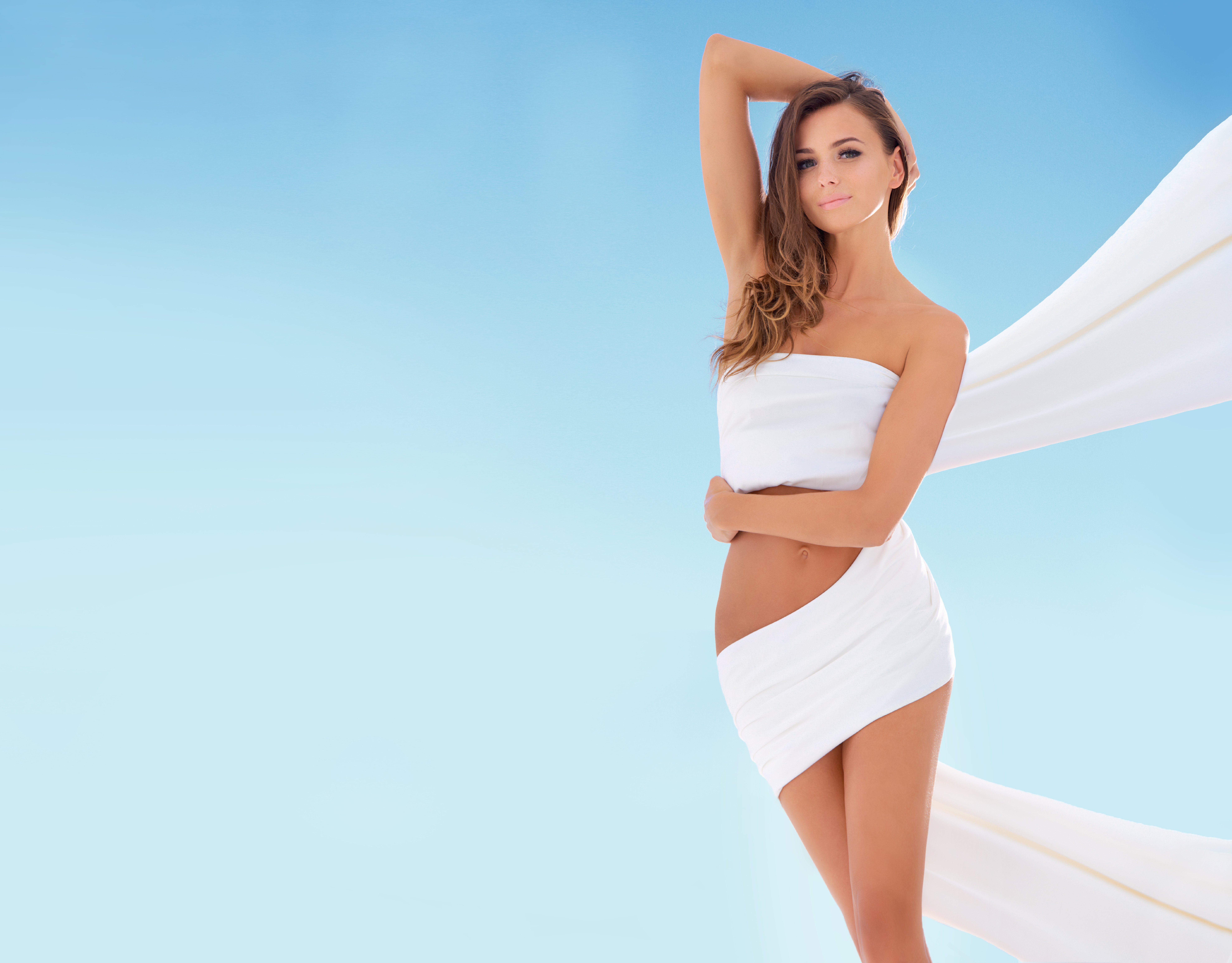 After having kids, you may not recognize your body. Skin is sagging in places it never used to and your breasts just aren't nearly as perky as they used to be. If you're considering a mommy makeover, but the tummy tuck sounds intimidating, consider Renuvion® your answer.
Mommy Makeover 101
A mommy makeover is a combination of procedures to get your body back to the way it looked before you went through pregnancy. This can include anything from a breast lift to a tummy tuck and liposuction. Doing a combination of procedures at once is beneficial to your healing process and cutting down on your recovery time. However, some people have reservations about getting two invasive procedures done at the same time. This is where Renuvion® steps in.
Renuvion®
Renuvion® is a skin tightening procedure that when combined with liposuction produces a firm, tight abdomen in patients who suffer from loose and sagging skin around the tummy. This minimally invasive treatment uses a combination of helium plasma and radiofrequency energy to tighten the skin. Renuvion® goes beneath the skin to promote collagen, leading to a tighter, firmer look in your midsection.
Advantages of Renuvion®
After childbirth, you may be left with unwanted fatty pockets and loose skin around your abdomen. If you get liposuction during your mommy makeover, it could lead to more loose skin around your tummy. If you want to tighten this skin but are unsure about having a surgical procedure like a tummy tuck, this is where Renuvion® comes in to save the day. The benefits of the treatment include tightening the skin around the abdomen without the scalpel and downtime that comes with a traditional tummy tuck. When combined with liposuction, your recovery time can be as little as 7 to 10 days, or 2 to 3 days when done alone.
Not Just for Your Abdomen
Renuvion® is perfect for tightening the skin and doesn't have to be limited to your abdomen. You can get a Renuvion® treatment on different areas of the face and body, including:
Arms
Breasts
Mid-back
Buttocks
Calves
Lower eyelids
Lip lines
Thighs
Neck
Jowls
The Cost
Body sculpting is a treatment that is very customized to your body and your desired results. Because of this, your treatment cost is going to be just as tailored to you. You can talk more about your personalized treatment plan and the cost of that plan during your one-on-one consultation with one of our doctors. For your convenience, we also offer financing options that allow you to pay for your treatments at your leisure with smaller monthly bills that better suit your budget and lifestyle.
If you are interested in learning more about your Renuvion® treatment, contact us today to schedule your one-on-one consultation with one of our doctors.