Our New Website Has Launched!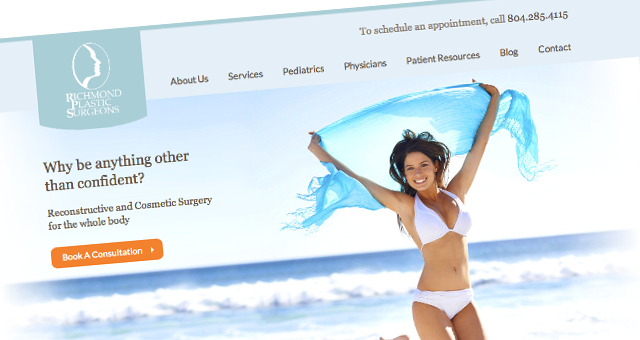 We're very happy to announce that the brand new Richmond Plastic Surgeons website has launched. While you can still find the same great educational and informational content on our various Services pages, we've made some much-needed improvements.
The overall style of our new site is now much more up-to-date. Because our practice and our physicians excel at maintaining a presence at the cutting edge of everything related to plastic and reconstructive surgery, we felt that it was very important for our website to mirror those same values as well.
Along with the overall change in design, the other big change is that our new website is now accessible on mobile and tablet devices. We know that more and more of you are on the go, and we wanted to make sure that the new site looked great and worked great on all possible devices.
So take a look around, learn more about our board-certified physicians, check out some great information and resources related to Breast, Body, Face, and Reconstructive Surgery, and drop us a line if you have any questions or comments. We hope you enjoy the new Richmond Plastic Surgeons website!