Renuvion® Arm Tightening vs. Arm Lift in Richmond, VA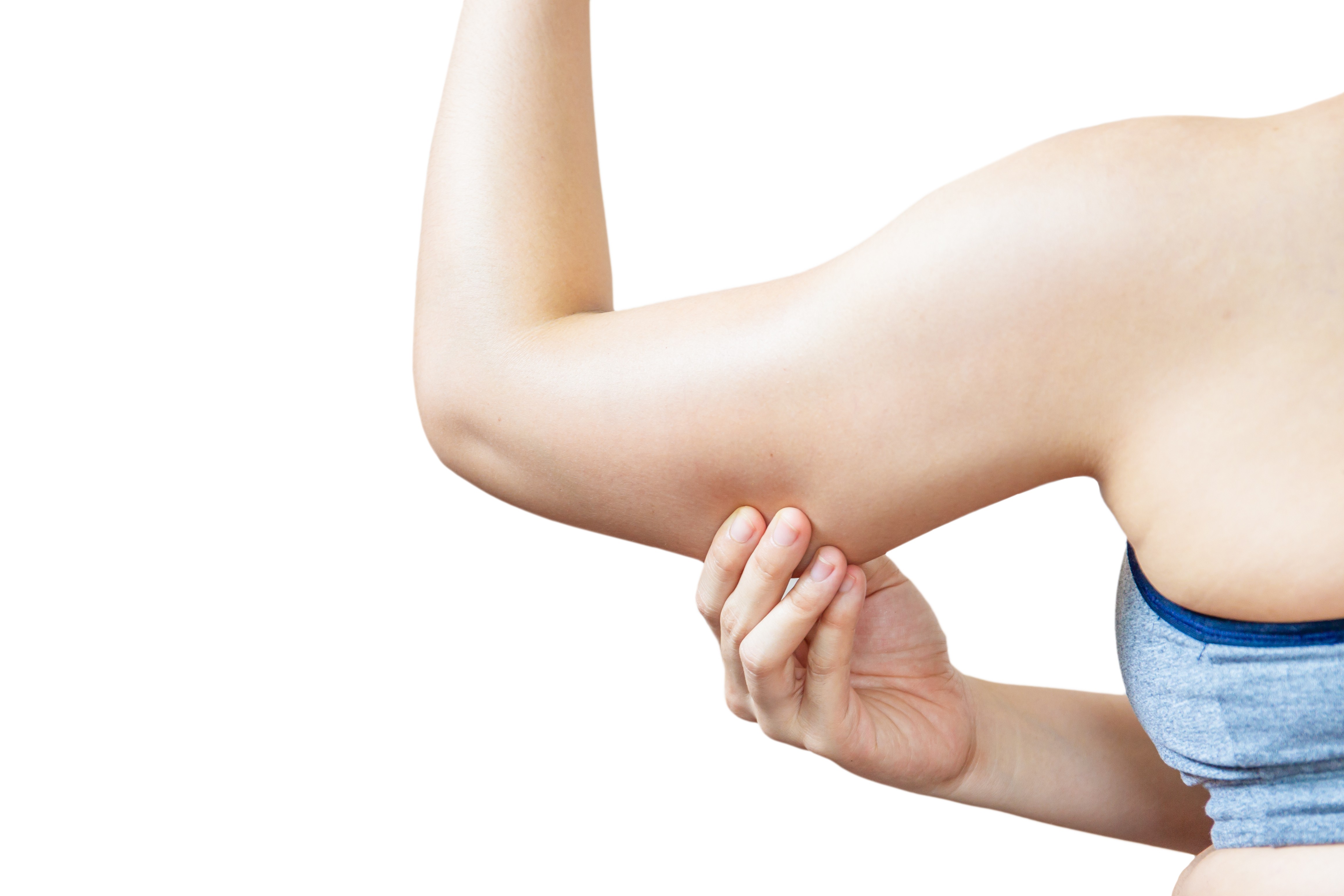 Medical technology is always improving upon itself to make sure you have the most comfortable experience possible with the shortest amount of recovery time. The arm lift is a procedure many consider to get rid of their "bingo wings." Let's go over the differences between a surgical arm lift and nonsurgical skin tightening with Renuvion®.
Surgical Arm Lift
An arm lift, also known as a brachioplasty, is a procedure that removes excess fat and hanging skin that contribute to the dreaded "bingo wing" we always hate to admit we have. An incision is made on the inside of the arm, usually from the elbow to the armpit, and excess skin and fat are removed to give the arms a more shapely and toned look.
The Pros
This is the most traditional procedure to get rid of the excess skin and fat underneath the upper arms, which means it's very effective. You can guarantee you're going to get the results you want from your procedure after your recovery.
The Cons
Because this is an invasive surgical procedure, you will need to go under anesthesia and will have a recovery period after the surgery. Recovery usually entails wearing compression garments to reduce swelling and limiting your activities for about one to two weeks after surgery. You may also be left with a scar from the elbow to the armpit.
Renuvion® Skin Tightening
If you've been considering getting brachioplasty for some time but are concerned about undergoing the knife, you're not alone. Many are concerned about the prospect of elective plastic surgery, which is why there are now non-surgical options out there like Renuvion®. This treatment's technology uses helium plasma and radiofrequency energy to aid in the body's natural production of collagen.
The Pros
There's no elephant in this room – the biggest advantage of getting Renuvion® as opposed to brachioplasty is avoiding an invasive cosmetic procedure. Instead, a small incision is made in the arm for the device to be inserted to deliver radiofrequency waves to the tissues below the skin. Recovery time from this treatment is also minimized, only requiring 2-3 days of downtime after your procedure.
The Cons
Getting a radiofrequency treatment done will never be as accurate or provide the same immediate results that getting a surgical treatment provides.
The Verdict
If you're looking for a quick fix to your "bingo wing" and don't mind an invasive cosmetic procedure, an arm lift may be right for you. If you're looking for a more non-invasive treatment with no scarring and minimal downtime, Renuvion® is your best choice. Either way, the expert doctors at Richmond Plastic Surgeons will make sure you're taken care of.
To learn more about your surgical and non-surgical treatment options, contact us today to schedule your one-on-one consultation with one of our doctors. They'll go over a customized treatment plan with you to help you achieve all your aesthetic goals.