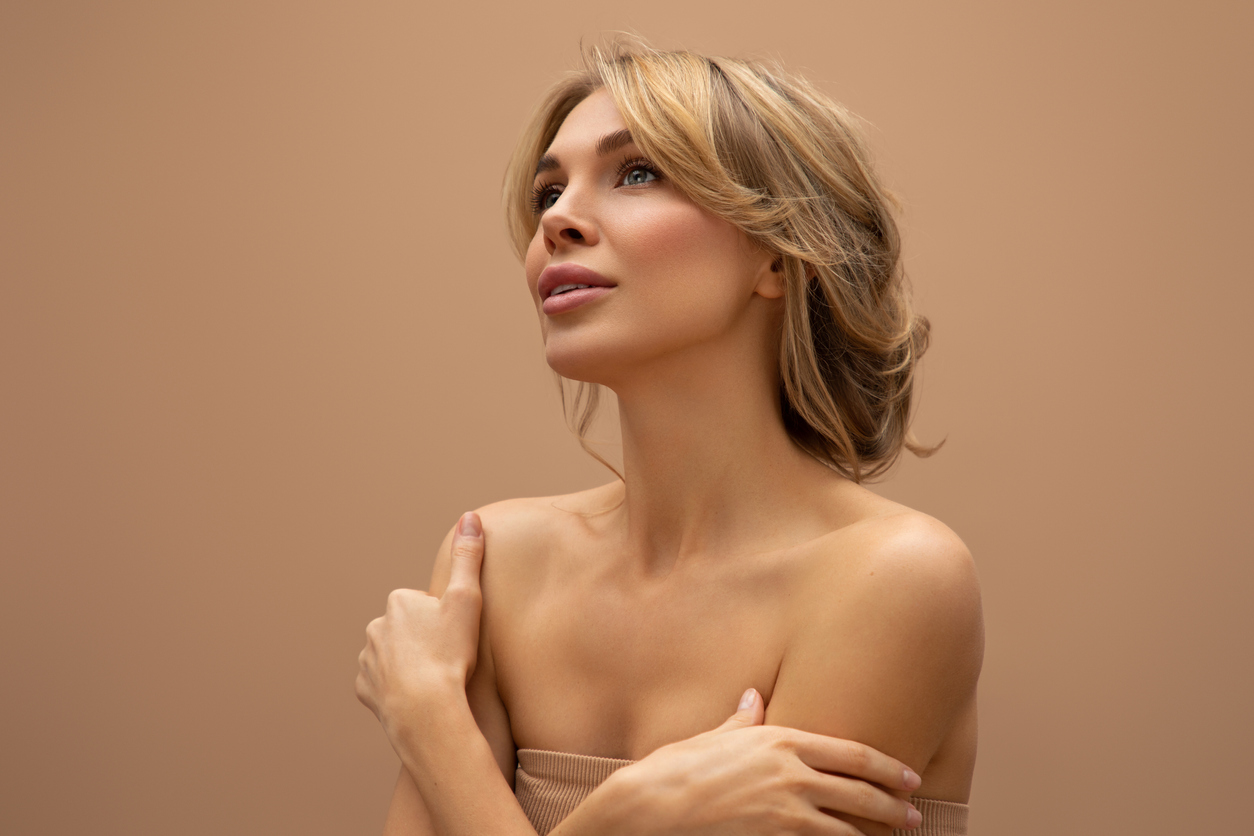 Are you seeing the signs of aging in your neck? Whether you're noticing unwanted wrinkles and sagging skin, or other signs of age, and you wish you could do something about it, you're not alone. In fact, the neck often begins to age before the face does. This leaves many people frustrated that their neck appearance takes away from their more youthful face, robbing them of the youthful look they would have if their neck weren't wrinkled.
If you're not at the point where a facelift is needed, but you're ready to do something about your neck, it's time for a neck lift.
The aging neck
As the neck ages, it begins to show unique changes. Beyond wrinkles and sagging skin, the neck can develop a double chin and jowls, which blur the jawline and remove youthful definition.
Other signs of an aging neck include the "turkey wattle." This term refers to the sagging of the neck skin that hangs down in a way that's similar to the wrinkles of a turkey's neck.
Neck banding is another change that comes with age. Horizontal banding on the neck or vertical neck banding both make a person look older and are impossible to improve without aesthetic treatments.
The most effective and long-lasting way to resolve these concerns is a neck lift. There are other treatments available, such as fillers or thread lifting that can make improvements. However, these treatments are temporary and can only do so much. The most significant change comes from a neck lift procedure.
Turning back the clock with a neck lift
A neck lift is performed with general anesthesia and takes 2-4 hours. A very small incision is made under your chin, and small incisions are made around and behind your ears in your hairline. These incision points are used to tighten the muscles of your neck, remove extra fat and skin, and achieve a firm, lifted contour. You can say goodbye to wrinkles, a double chin, neck banding, turkey wattle, and other concerns for good.
A neck lift has the added benefit of minimal scarring. Once the incisions are healed, the scars are hardly noticeable. What you see instead is a smooth, firm, more youthful neck whose definition adds to the qualities of your face instead of detracting.
Love your smooth neckline again at Richmond Plastic Surgery
Our board-certified plastic surgeons have many years of experience, the highest expertise and an outstanding standard of care and results. When it comes to a neck lift procedure, you'll want to trust yourself to the best of the best. At Richmond Plastic Surgery, that's what we proudly provide. Our doctors utilize the most advanced technology available to ensure your results are stellar and your downtime is as minimal as possible.
Our high-end, welcoming practice is centered around the comfort and satisfaction of our patients. We invite you to experience the difference for yourself. Please call today for a consultation about what a neck lift can achieve for you.