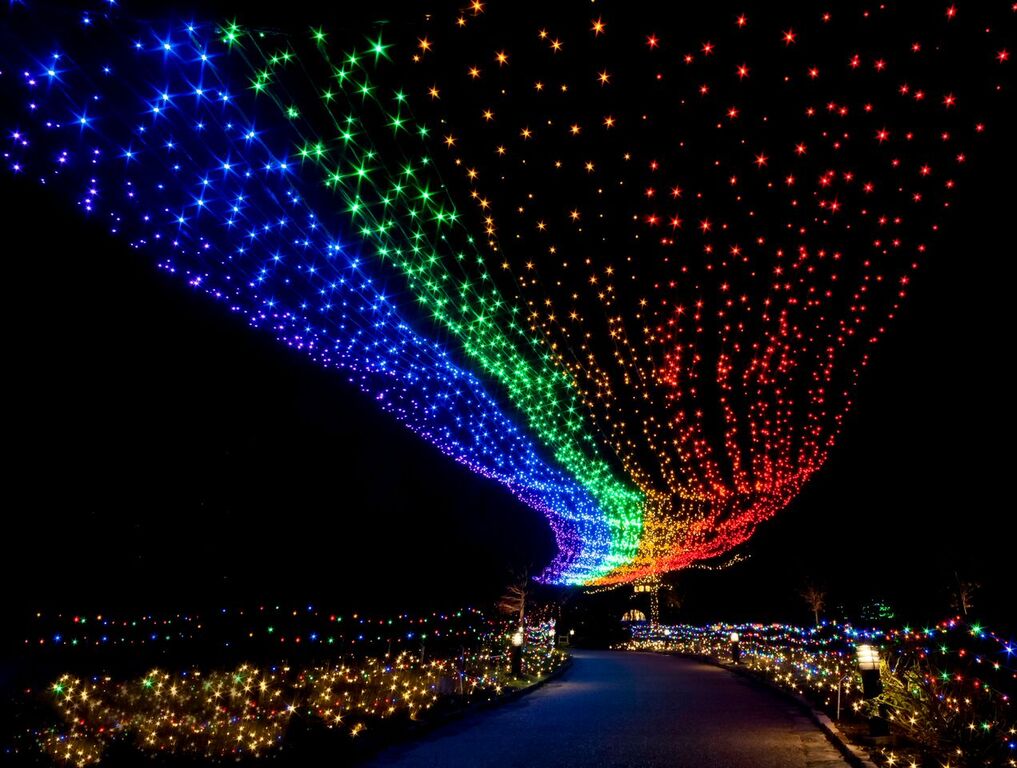 When the weather cools and the sun hides, it's easy to go into hibernation mode. But while we appreciate the allure of a Netflix marathon, there's too much going on in Richmond to sit the season out!
Check out these great upcoming fall and winter events…
1. Dominion Garden of Lights
Starting November 25th, the day after Thanksgiving, you can get into the holiday spirit at the Dominion Garden of Lights. More than half a million twinkling lights, handcrafted decor, hot chocolate, s'mores, and so much more make this worth the trip!
2. 4th Friday of Art
A great way to get out and about and enjoy the fall is by looking at some of the talent Richmond has to offer. Head to Art Works 4th Friday or Art every month to see some of our area's best artists and support them with a purchase just in time for some holiday gift-giving.
3. Maymont Mansion Holiday Tours
Celebrate Christmas past at Maymont Mansion Holiday Tours. During six weeks of the holiday season, they deck the halls in resplendent Victorian-era design. Throughout the end of November and December, they will host various events including wreath making workshops, Christmas parties, and more to get you in the holiday spirit.
4. The Bizarre Bazaar
Looking for local gifts with a unique flair? Throughout December, The Bizarre Bazaar takes over the Richmond Raceway Complex and features hundreds of exhibitors selling an array of goods, from textiles and art to gourmet food and more. This is the perfect place to finish any last minute Christmas shopping.
5. NYE Family Frolic
Looking for a family friendly way to ring in the new year? Lewis Ginter Botanical Garden Family Frolic has something for attendees of all ages. From 2-5 PM on New Year's Eve, guests will be entertained with live music, have the opportunity to create their own party hat, and add to the 2017 wishing chain.
6. The "Story of Virginia" Exhibit
Curious about the great state of Virginia? Head to the "Story of Virginia" Exhibit dedicated to the state's history dating back to 16,000 BC. From hunting and gathering, to colonial times, to defeating British rule, Virginia has a history worth exploring, and this educational exhibit is a fun way to spend an afternoon with the family.
7. Shiver in the River
Does the idea of taking care of the environment and spending the day with friends and family sound perfect to you? If so, Shiver on the River is right up your alley. There is a community cleanup, a river jump for the bravest attendees, a 5K, and more. Plus, you can enjoy music, food, and drinks galore!
What are some of your favorite local events in Richmond, Virginia? Let us know in the comment section.