5 Non-Surgical Treatments for a Youthful Glow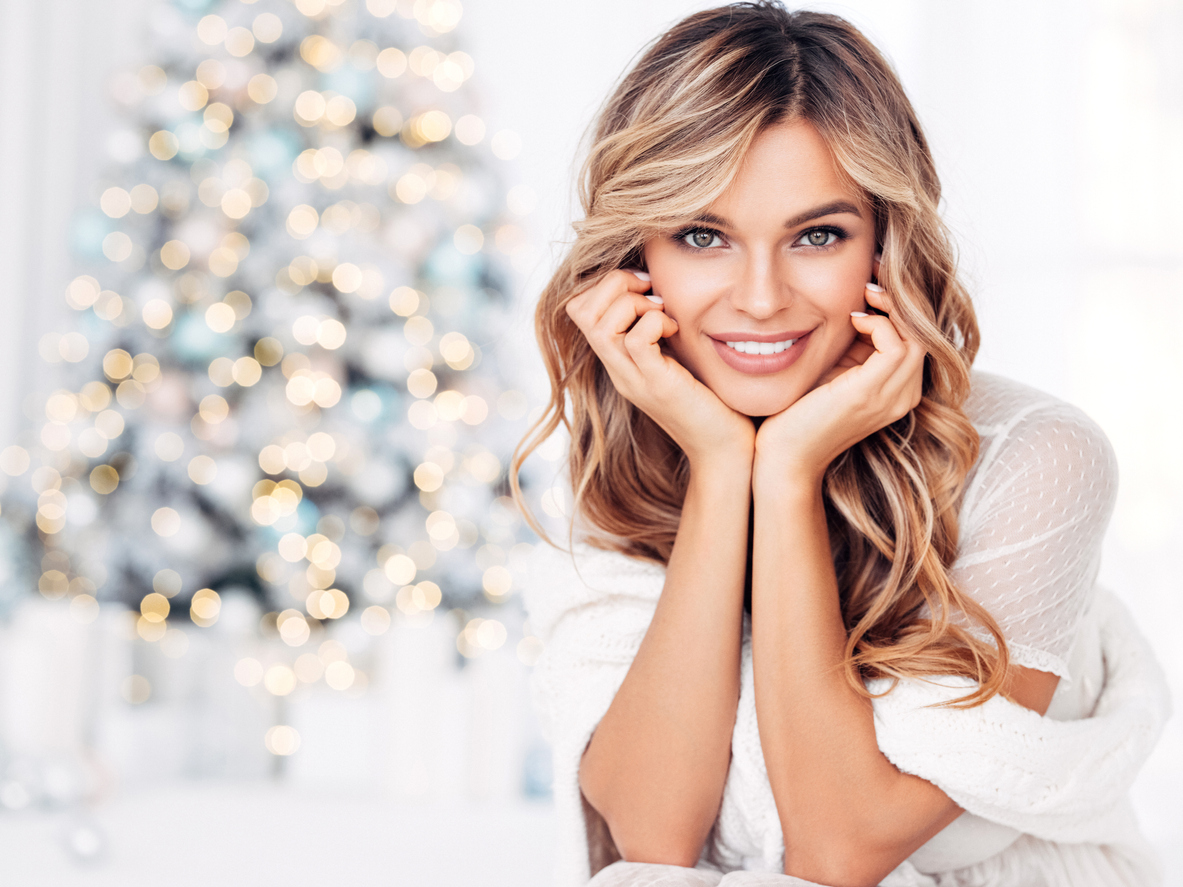 'Tis the season for holiday parties, family festivities, photos and fun. And what goes better with the holidays than a beautiful, youthful glow?
This year, add some sparkle to the party with your own special shine. We recommend five non-surgical treatments, each with very little recovery time (or none at all), to give you a holiday boost.
1.Botox
Banish pesky wrinkles and rejuvenate your face with popular, easy, and effective Botox. A Botox treatment can smooth your brow, erase or minimize frown lines, reduce crow's feet and bring back your younger self again.
Botox takes effect very quickly, within a couple of hours. The treatment takes only about 20 minutes and requires no recovery time. Any mild swelling or redness will fade within a few hours. It's the perfect refresher for the holiday season!
2.Dermal Fillers
Rejuvenate, sculpt, and beautifully define your features with our very popular, quick, and stellar performers--dermal fillers. Whether you want a facelift-like effect without surgery, or you'd like to define your cheekbones and jawline and plump your lips, dermal fillers are a perfect choice.
Dermal fillers take only about 20-30 minutes to perform. The results are immediate, and any swelling, redness or bruising lasts only a few days. If you want a sculpted, refined upgrade to your look or a beautifully rejuvenated appearance for the upcoming holiday parties, dermal fillers are for you.
3.Thread Lift
Get the facelift without invasive surgery with a long-lasting thread lift. A thread lift instantly and dramatically tightens, firms and revitalizes your skin, sculpting your facial features and taking years off your face. At the same time, fat tissue is contracted and collagen is stimulated, which renews your skin naturally over a longer period. This holiday season, you can enjoy your more youthful looks, and as the months go by, you'll see even more positive effects.
A thread lift procedure takes only about an hour, and there is no downtime necessary.
4.Laser Skin Resurfacing
Get rid of dry, dead skin that builds up during these cold months with laser skin resurfacing. This treatment removes the top layer of dead, dull skin, providing a fresh, renewed appearance, fewer wrinkles and firmer skin. You'll notice the improvement after a week, but the benefits continue over a period of months.
Keep in mind while planning for holiday get-togethers that your skin will dry and peel about 5-7 days after your treatment. You'll need about two weeks to heal, but after about ten days you can wear makeup to cover any redness.
5.Virtue RF
Tighten and firm your skin with this cutting-edge rejuvenation treatment. Virtue RF is a microneedling treatment that applies RF (radiofrequency) energy deep into your skin. The procedure minimizes wrinkles, tones your skin and helps to sculpt your face, jawline, neck and hands. Virtue RF treatments also boost the growth of collagen and elastin, which rebuilds fresh, radiant skin over time, giving you continuing benefits for months.
The Virtue RF procedure lasts between 45 and 90 minutes, and there's no downtime. You will experience minor pain and bruising for a few days afterward. When planning for the holiday season, keep in mind that the initial results will take about two weeks to appear.
Celebrate the holidays in style with a little help from Richmond Plastic Surgery!
This holiday season, we look forward to helping you look and feel your very best. Our highly trained specialists and board-certified physicians have years of experience and countless successful outcomes, and they love to see clients walk out the door with a whole new confidence. Step out of your busy day and into a luxurious, welcoming, patient-centered, professional practice. We take pride in providing the highest standard of care and the most advanced technology available for non-surgical treatments. Call today for a consultation.