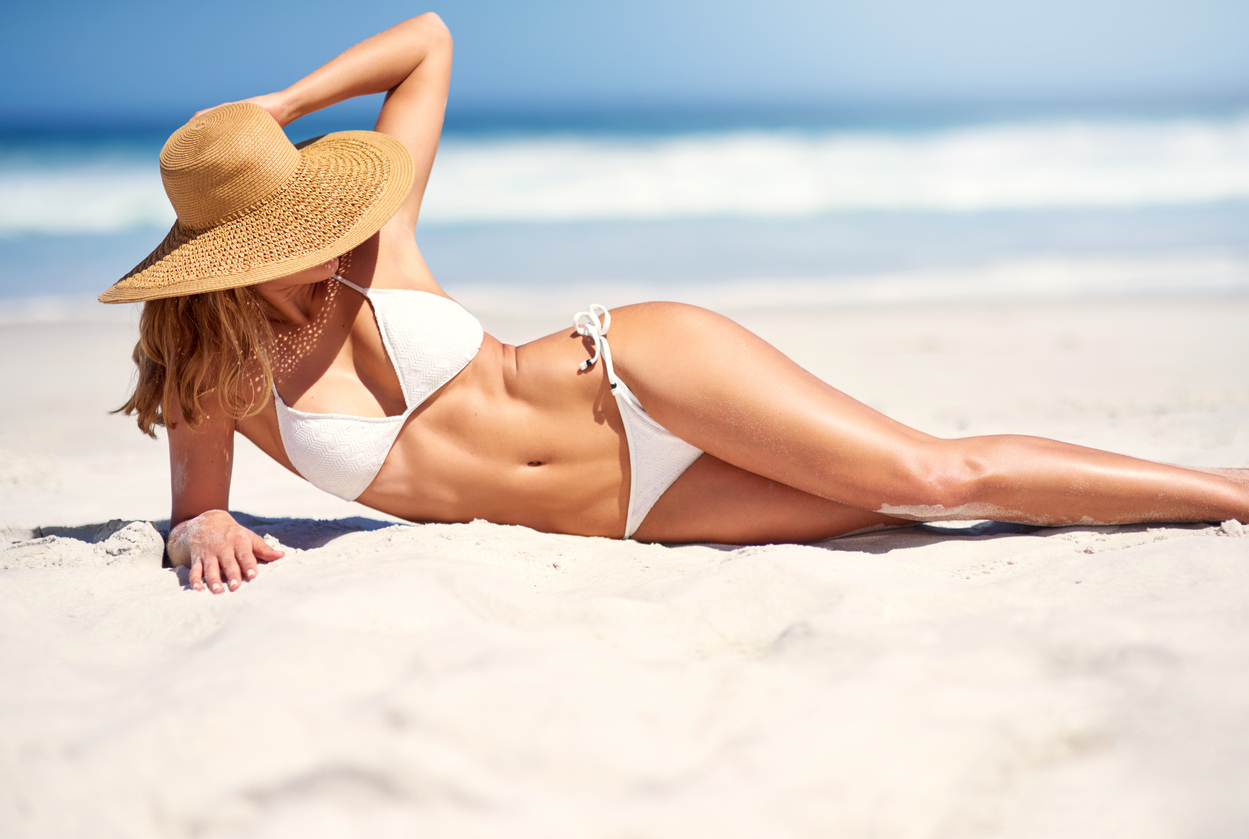 If you're considering enhancing your breasts to achieve a curving, shapely and feminine physique, you might be wondering which type of breast augmentation is best for you. Full round breasts are a very popular and desirable physical attribute for women, traditionally achieved by implants. However, it's also become common to increase breast size and enhance breast shape with a fat transfer. Which is better--implants or fat transfer?
Breast augmentation with fat transfer
Breast augmentation using a fat transfer doesn't require implants to achieve a more full and appealing breast contour. Instead, it uses fat from your own body to enhance the breasts. Breast augmentation with fat transfer is a two part procedure. First, gentle liposuction is performed in a predetermined area of your body with excess fat. This provides the added benefits of sculpting and slimming your figure. Common fat donor areas are the thighs, hips, flanks, abdomen or buttocks.
Once the liposuction is complete, the harvested fat is carefully purified, and the healthiest fat cells are separated out. These cells are then injected into various parts of the breasts, providing a subtle but noticeable increase in volume and a natural, round shape.
Breast augmentation with implants
The more traditional way of augmenting the breast is extremely popular because it can provide a very significant breast size increase, and because implants can be customized to each woman's aesthetic goals. Breast implants have a silicone exterior and are filled with either saline or smooth, silicone gel.
Implants can be large or small, project significantly or moderately, be round or teardrop shaped, and feel different ways to the touch. Implants are chosen based on personal preference and which type and size of implant is best suited for your frame and proportions.
Breast implants are inserted using an incision in the crease under the breasts (saline implants can be inserted through the armpit or belly button). Implants are placed either over or below the pectoral muscles.
Comparing breast implants to fat transfer
Size
Breast implants can achieve a bigger breast size than a fat transfer. A fat transfer provides a more subtle, natural-looking enhancement to the breasts, but breast implants can go from a smaller size increase to a very large size increase.
Shape
Breast implants come in different shapes, including round and the more natural-looking teardrop shaped implants. Fat transfer augmentation provides a completely natural shape.
Look and feel
Implants can provide a very natural appearance and feel, but fat transfer uses your own fat tissues, which creates a look and feel just like your natural breasts, only larger.
Complications
Fat transfer has no chance of rejection or the complications that can come with implants. Implants can be rejected, although this is quite rare, and they can also leak, shift or cause capsular contracture (the hardening of the scar tissue that naturally forms around implants).
Longevity of results
After fat transfer, your body may absorb some of the fat that was transferred to your breasts. An additional fat transfer procedure can be done to provide more volume. On the other hand, breast implants provide enhanced results for ten years or longer.
Which is best for you?
This decision is ultimately up to you and your personal preferences, physique and aesthetic goals, and we are happy to discuss all the ins and outs of both procedures with you during an in-depth discussion. Find out more about which type of breast augmentation will best suit your needs and goals at Richmond Plastic Surgery.