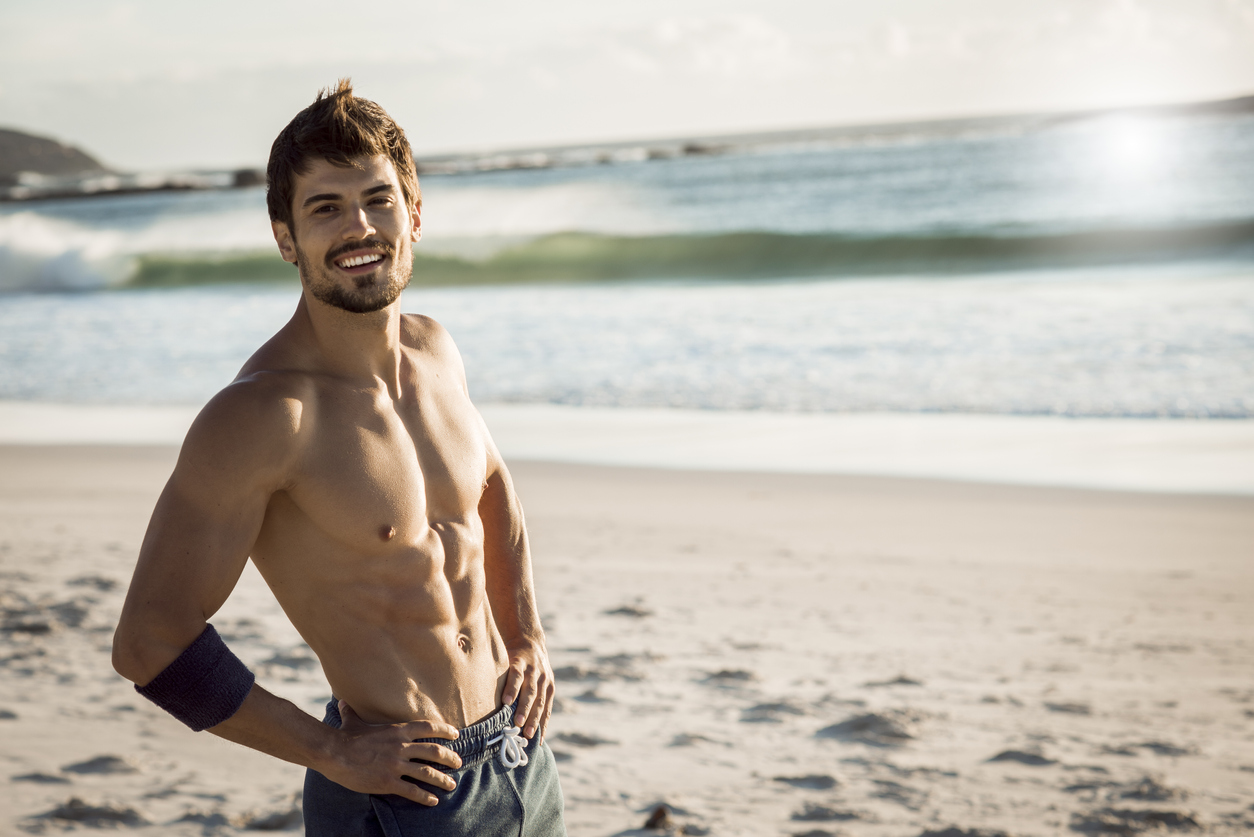 Gynecomastia is a condition in which the male breasts are enlarged. This can cause self-consciousness and even social withdrawal for many men. However, there is an excellent solution known as a male breast reduction, or gynecomastia correction. This straightforward surgery helps sculpt, tone, and streamline the chest for a more chiseled, masculine-looking physique. Patients pursuing gynecomastia often have many questions related to the process. We will cover some of the most common ones below.
Will dieting and exercise slim my chest?
Most men try dieting and exercise as a means of contouring their upper bodies. They may engage in weight-lifting, low-fat meal plans, and every form of chest workout, all to no avail. No matter how committed and determined they are to their healthy routines, when true gynecomastia is present, surgery is the only viable method of accomplishing their cosmetic goals. This is because the condition is due to excess glandular tissue in the chest rather than obesity. Losing weight and bulking up on muscle may help, but they don't address the root of the problem as surgery can.
How should I choose a plastic surgeon?
It's always best to select a plastic surgeon who has experience and skill in performing male breast reduction and who can show before and after photographs of their results with former patients. Reading testimonials can also be a great way to better understand the surgeon's approach and demeanor. Finally, the consultation process is the time when you can ask questions and voice your concerns to your plastic surgeon. You should review their credentials, ask about their techniques, and determine whether you feel comfortable entrusting them with your safety and appearance.
Is the surgery painful?
Most patients report that gynecomastia correction is less painful than they imagined it might be. Surgery is performed under IV sedation, although general anesthesia may also be considered, especially if the client is undergoing multiple surgeries at the same time. After treatment, your surgeon will provide you with prescription pain medications and a compression garment, which help to minimize discomfort and ensure a smooth, stress-free recovery. Many patients report the pain level to be comparable to intense chest workouts at the gym.
How quickly will I see my results?
After surgery, immediate improvements can be seen in the contours of the chest. However, mild swelling and bruising may obscure your full results for several months. Healing is different from person to person, but most men agree that their outcome boosts their self-image and provides them with more confidence and increased clothing options.
When can I return to exercising and working out?
After surgery, patients can begin taking gentle walks right away to boost circulation. Intense lifting and heavy cardio should be postponed for 4-6 weeks, however. Some men will be able to return to work within 5-7 days, provided their jobs are sedentary. Your doctor will provide a personalized timeline for resuming exercise during your private consultation.
What is the takeaway?
Gynecomastia surgery is among the most rewarding and restorative procedures for men, as it can give them a strong sense of security and confidence. Activities such as going to the beach and playing sports are more enjoyable, and patients no longer need to cover up their upper bodies with bulky layers. If you're interested in learning more about how gynecomastia correction can lead to a higher quality of life, contact us today at Richmond Plastic Surgeons.