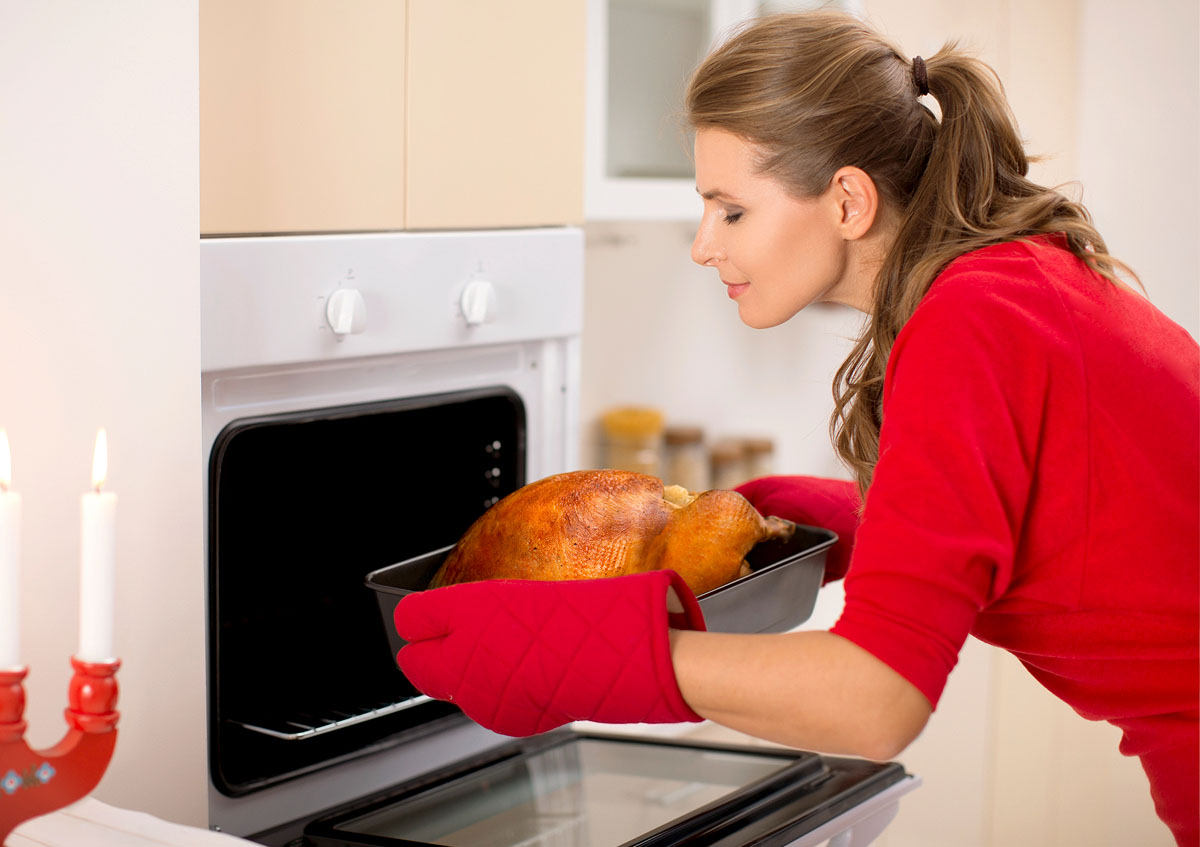 Thanksgiving is right around the corner! Time to get ready for a great time with loved ones, complete with a beautiful roasted bird and all the classic sides. But if all this thinking about turkey makes you fret about your own "turkey neck", we've got options for restoring a firmer, more youthful neckline.
Whether you simply want to smooth your neck or get a more dramatic lift to eliminate a "turkey wattle," having the right treatment now can can help you enjoy a more youthful, graceful neckline by the new year.
Here at Richmond Plastic Surgeons, we have a full array of surgical and non-surgical neck contouring treatments to help improve an aging neck before the holiday season ends. Whether you want a quick treatment to smooth your neck or desire a more dramatic lift, our cosmetic surgery team can help. Here's a quick look at your choices.
Smooth & firm a crepey neck
If the effects of aging and sun damage have begun to show, but severe skin sagging isn't a concern, a quick, non-invasive treatment may be just what you need to get firmer, smoother skin.
Laser skin tightening exfoliates damaged outer layers of skin and promotes new collagen production. The result is smoother, clearer skin that becomes naturally firmer as collagen is rebuilt. You'll also enjoy a more even skin tone post-treatment.
VelaShape is another popular option that uses radiofrequency and infrared light technology to quickly and painlessly tighten skin and tone the neck area. It's safe for all skin types and can be used anywhere on the face or body.
If you have mild to moderate skin laxity in the cheeks, jowls and neck, but are not yet ready for a facelift, Profound RF treatments can help lift sagging skin and restore a smoother, firmer jaw and neckline by stimulating production of three essential building-blocks of youthful skin: collagen, elastin, and hyaluronic acid. Profound RF is one of our newest options at Richmond Plastic Surgeons, and studies show that just one treatment can produce up to ⅓ the effect of a surgical facelift.
All three treatments are downtime-free and produce noticeable improvements within a few weeks. You may wish to undergo a series of treatments to achieve more dramatic improvements, but start now, and your neck will be looking lovelier by the time the holidays are in full swing.
Reduce excess fat & ditch a double chin
If you have good skin tone, but your jawline lacks definition or you have a "double chin," removing excess fat can dramatically improve your neck contour.
If you prefer a non-surgical approach, Kybella injections can destroy fat cells and reduce a double chin in a matter of months with results that can last for years. Treatments take only 30 minutes and there's no downtime. Most patients notice improvement just a few weeks after their first treatment, and are satisfied with the final results after 2 to 5 treatments.
Don't want to wait months for results? Neck liposuction can instantly remove fat and sculpt a beautiful neck and jawline with surprisingly little downtime—most patients only need a few days away from work. Results look great within three to four weeks and continue to improve as you heal fully over the next few months.
Reduce jowls & eliminate a sagging "turkey wattle"
More extensive sagging, heavy jowls, and loose skin under the chin (the dreaded "turkey wattle") are best addressed with surgery.
A neck lift concentrates on tissues from the jawline down, removing excess skin and fat, tightening muscles, and restoring a smooth, shapely neck contour. If you'd like to address sagging cheeks and deep facial folds in addition to improving the neck, a facelift may be better suited to your goals. This popular procedure includes a neck lift and also lifts and tightens tissues in the mid to lower face to take about 10 years off a patient's appearance.
Both facelift and neck lift surgery in Richmond require about 2 weeks of downtime to heal, and most patients feel ready to go out in public without others noticing they had anything "done" within 2 to 3 weeks. Best of all, the results last for years and continue to look natural as you age.
Take the first step toward a nicer neckline
Whether you would like to get a more youthful neck before the new year, or are still exploring your options, it's never too early to talk to an experienced professional. If you are in the Richmond area, we invite you to schedule a consultation with one of our board certified plastic surgeons to discuss the best way for you to get a neckline you love.