Just Had Surgery? Here's How to Stay Comfortable (and Not Go Crazy!) During Summer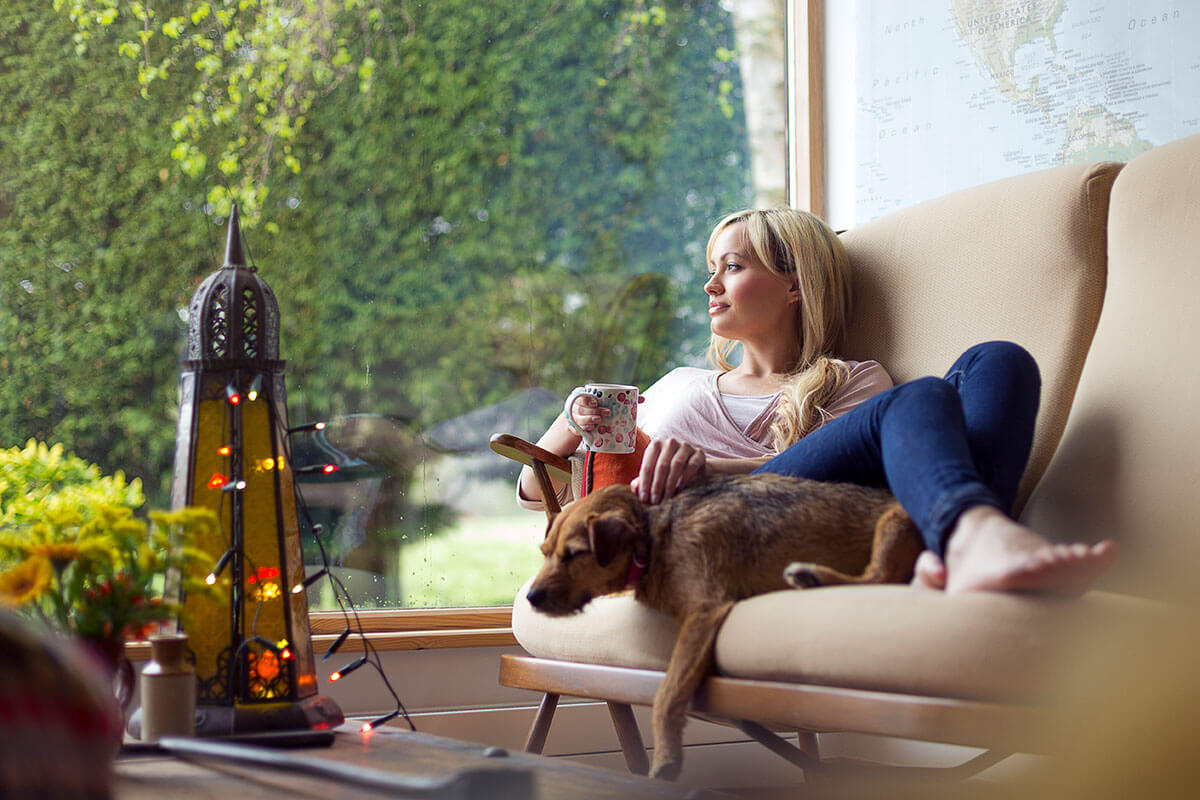 Summer can be an ideal time to have plastic surgery. With vacations being the norm this time of year, it's often easier to take time off and keep your cosmetic procedure private.
However, with sultry days and intense sunshine, summer presents some unique challenges when it comes to having a comfortable recovery. Hotter temperatures mean staying cool becomes a priority. And with kids out of school and outdoor activities in full swing, you may find yourself tempted to do too much too soon.
Even so, it is imperative to honor your plastic surgeon's instructions and not rush your recovery, even if that means skipping out on a few summer activities. But don't be discouraged—ensuring a safe, smooth recovery does not mean you have to remain cooped up for long. To help you plan, we're sharing a few of the guidelines we're giving our own Richmond plastic surgery patients this summer.
Enjoy time in the sun safely
Excessive heat and sun exposure can lead to dehydration and exacerbate postoperative swelling. Both situations could potentially hinder the healing process. Stay indoors in air conditioning until your surgeon agrees it is safe to spend prolonged time outdoors.
Excessive heat and sun exposure can lead to dehydration and exacerbate postoperative swelling, which can hinder the healing process after cosmetic surgery.
When you go out, seek shade and wear loose, protective clothing to keep as cool as possible and shield your incision sites from the sun. Lightweight scarves and sarongs are stylish options to help cover your incisions and conceal more conspicuous scars as they heal.
Once you are cleared to use topical skincare to your incision sites, apply broad-spectrum SPF 30 or higher sunscreen every day to prevent scars from darkening due to unnecessary sun exposure.
Keep cool without the pool (or lake, river or ocean)
Wading in a swimming pool may sound like a reasonable way to cool off and relax as you recover, but there are hidden dangers in doing so too soon after surgery. Bodies of water, including chlorinated pools, contain an abundance of microorganisms that are harmless in normal circumstances but pose a heightened risk of infection to healing surgical incisions.
When can you swim after cosmetic surgery? The answer depends on the procedure and the patient, but expect to wait at least 1 month after breast surgery and 6 weeks or longer after a tummy tuck or body lifting procedure. The good news is that following most procedures, a cooling shower is permitted just one or two days after surgery.
Stay hydrated and prioritize your nutrition
Eating a balanced diet and staying hydrated are goals we should all strive to achieve, but healthy nutrition habits are especially important when you are recovering from surgery. The healing process requires extra energy and nutrients, and eating well can make a noticeable difference in how quickly you heal as well as how you feel during your recovery.
Summer is the perfect time to fire up the grill and enjoy lean, tissue-building proteins like fish, chicken, or tofu. Take advantage of the season's abundance of fresh fruits and veggies for a boost in healing micronutrients and healthy fiber. Be sure to drink plenty of plain water throughout the day to keep your healing system in top form.
Taking walks after surgery can facilitate your recovery, aiding circulation and respiratory function. Just take a few key precautions and don't overdo it.
When you're ready, add a leisurely stroll to your day
Did you know that plastic surgery patients are usually cleared to go for easy, short walks as soon as 2 to 3 days after their procedures? Walking can facilitate recovery, aiding circulation and respiratory function. However, you need to take certain precautions to ensure you don't overdo it in hot weather:
Double check with your surgeon before going for a walk outside the house.
Avoid walking during the heat of the day (from 10 a.m. to 5 p.m.).
Walk with a trusted adult until you can complete your desired distance comfortably.
Stick to flat terrain at first and go slowly to keep your heart rate and blood pressure from spiking.
Plan for extra help with your kids
If you are a parent, we don't have to tell you that adjusting to a summer routine can be tricky. With sports, day camps, play dates, and weekday sleepovers packing the calendar, the "lazy" days of summer can be as hectic as any time of year.
Take time before your surgery date to arrange for extra help with childcare and transportation so you don't find yourself having to choose between driving before you are ready and telling your child he or she cannot attend a scheduled play date.
Finally, know your limits
Remember, even if you are careful and follow your plastic surgeon's post-op instructions to a T, time is still a key component of the healing process. Know your limits, and pay attention to your body. If an activity feels the least bit uncomfortable, chances are it's too soon to do it. You may be tempted to jump the gun, but keep your goal of optimal healing and great results in mind. You'll be back in full swing (and looking fantastic too!) before you know it.
Are you trying to determine the best time for cosmetic surgery for yourself, or do you have other questions about surgery and recovery? Feel free to give us a call! Our board certified plastic surgeons will be happy to address your concerns during a personal consultation.