Tighten Your Loose Skin in Richmond, VA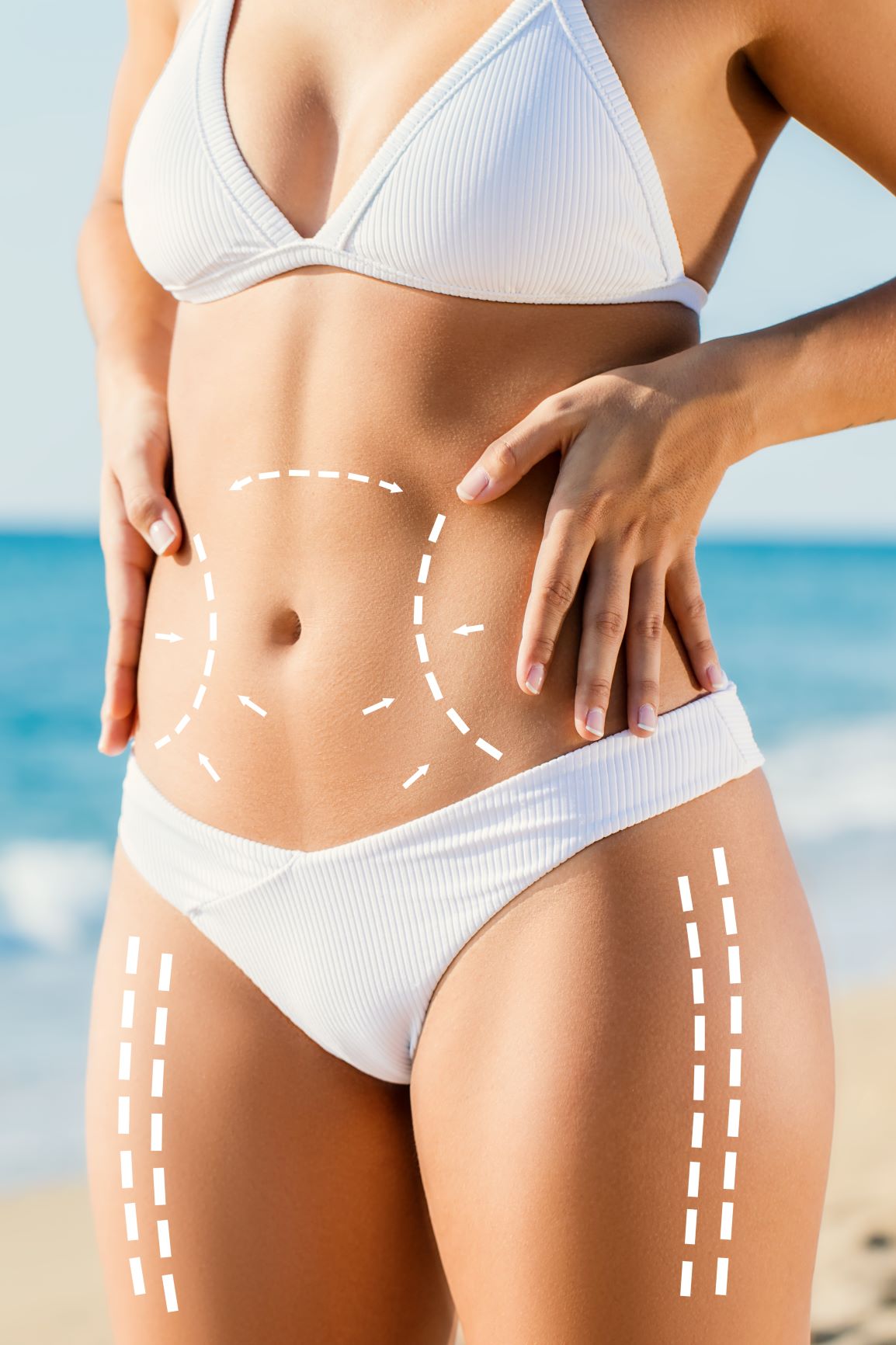 Whether it's because of a major weight loss, pregnancy or just growing older, loose skin is a frustrating problem to have. There's no fixing it at the gym or with home remedies, so it's common for people to turn to cosmetic surgery for help. Skin tightening procedures such as the following can improve your confidence and help you achieve your ultimate cosmetic goals.
Thigh Lift
A thigh lift gets rid of the sagging skin and bulging fat around the thighs. The procedure helps to smooth out the skin, remove any pockets of stubborn fat, improve your proportions of your thighs and body.
Tummy Tuck
If you have sagging skin or excess fat around your abdominal area, you might consider getting a tummy tuck. This surgical procedure involves one of Richmond Plastic Surgeons' doctors making an incision above the pubic area, from hip bone to hip bone, to strengthen the abdominal muscles and rid the area of excess skin and fat producing a tight new tummy.
Breast Lift
Sagging and droopy breasts tend to occur when the skin begins to stretch because of weight loss, pregnancy or aging. It could also be that you have naturally low hanging breasts. In this case, consider a breast lift. This procedure will help rid your breasts of this extra skin and tissue to leave them lifted and perky.
Neck Lift
A neck lift helps you to get rid of your double or triple chins, your jowls and the banding around your neck. Not only does the procedure get rid of the excess skin around your neck and face area, but it also helps to tighten the muscles under the skin for lifted and long-lasting results.
Arm Lift
We all have a fear of the dreaded "bat wing." Fear no more with a brachioplasty, or arm lift. This procedure involves making an incision from the underarm to the elbow to tighten the muscles under the skin and remove any excess skin and fat that may be around the area.
Body Lift
A body lift helps to remove sagging and excess skin that hinders body toning. A lower body lift involves removing excess skin and fat around the outer thighs, butt, and abs, whereas an upper body lift involves the arms, breasts, chest, and back. This procedure is extensive but produces incredible results.
Facelift
The facelift is one of the most popular procedures on this list. This involves making incisions around the face to tighten facial muscles and rid the area of excess skin and tissue that causes a sagging and droopy appearance.
If you are interested in learning more about skin tightening procedures offered by Richmond Plastic Surgeons, contact us today to schedule your one-on-one consultation with one of our doctors.